16 short films at TIFF
The festivalgoer is a special breed. You need a healthy dose of emotional availability and a very robust sense of curiosity in order to put yourself in the position of continuously trying out auteurist cinema. I think that one of the best ways to test whether you're positive or negative about this is to attend short film screenings. Shorts are like those deep breaths that you exercise before jumping into the deep waters. Whether the deep is filled with darkness, fish, sunken ships, garbage or mermaids depends on sheer luck. And on the auteur's intentions. What matters most is to never feel that you're out of breath until the very end. This year's short film competition at Transilvania IFF encompasses 16 short films spaced across three blocks which will each be screened twice, so no matter when you arrive in Cluj, you have a shot at catching them.
The shorts comprised in the 1st block are set inside. The insides of a marginal life, of bodies in pain, of houses whose walls divide relationships, of hyperinflated egos and absurd fears. The juxtaposition of documentary and fiction leads one to think that life itself is always better than the movies, just as movies will always manage to conserve life exactly as it feels like: in droplets or deluges.
Riana will grow to find out that a functional football can also be built from a notebook and a roll of tape. This is what her father says, who once used to be an iPhone vendor, who still dreamed of being free in his youth. Idyll is in a state of absolute grace – when you're able to hear the music that's ringing in someone's head without needing any other sounds. Sorrow is about the wall that you hit your head against when you want to act like a child, but it's neither the moment for this, nor do you have anyone to assist you. These Days are stout, elegant, and correct for a still open wound. And the dozens of unbuilt high rises in Zimnicea are a living testament of the fact that it's hard to face the moment when fear collides with pride and bossiness.
Everything for Riana, directed by Mihai Dragolea
Idyll, directed by Mihai Mincan, starring: Ruxandra Maniu, Tudor Morar
Sorrow, directed by Sarra Tsorakidis, starring: Maria Popistasu, Madalina Stoica
These Days, directed by Andrei Cretulescu, starring: Emilian Oprea, Ana Ularu
Zimnicea, directed by Bogdan Naumovici, starring: Mihai Calin, Gavril Patru, Dan Astilean
The 2nd block extends this circle towards the very to sometimes too close exterior. Where things are boiling and burning on a large scale, and the step backwards that is needed in order to gain a new perspective is one of the hardest ones to take. It's the set of failures and rigid ideas, the set of thick-rimmed glasses and aseptic, blind, forced relationships – be they amongst parents and children, couples, or a writer and his need to write something, anything.
Fairy Fever could have also been called "the wave effect" because that is precisely how it feels like. And it's up to each and every one of us to answer the question of what a hyperactive brain is best helped with: doctors or fairy tales. Flunked blends time together in a puzzle about parenting, haste, and wrong timings. He Loves My Eyes is a beautiful long-distance relationship, split into halves by prison time and a house that every once in a while is enriched with a new inhabitant. The storyline in Letter of Forgiveness harks back to the time in which Roma people were enslaved and dotes on the mistake of having made a child with the wrong person. My Luna is filled to the brim with the need to protect, with fear, lack of trust, and the sheer viciousness that results from mixing all of these up. And the animated film, What the Heck Should I Write About, has an easy answer to its titular question when your life experiences are not yet visible to the naked eye. An all-seeing eye.
Fairy Fever, directed by Tudor Jurgiu, starring: Ioana Bugarin, Catalina Balalau
Flunked, directed by George Gänæaard, starring: Cezar Antal, Ela Ionescu, Luca Moldoveanu
He Loves My Eyes, directed by Enxhi Rista, starring: Costel Tican
Letter of Forgiveness, directed by Alina Serban, starring: Alina Serban, Oana Stefanescu, Emil Mandanac, Ionut Habet.
My Luna, directed by Claudiu Mitcu, starring: Dana Rogoz, Ilinca Sava
The 3rd set of films is vintage and it comfortably spreads itself like a visit to a museum that showcases lives – some bigger, some smaller, some setting, some just dawning, remembered or imagined.
Bucharest Seen from Above is pretentious, dizzy, unsatisfied, with bouts of amnesia and in need of special care. Sometimes it's not enough to sincerely love it. Contraindications reads itself quickly, just like the side effects from the prescription which says that you're doomed to a life of codependency with your mother. Death and the Knight toys and rimes around in an animated journey through a land where nobody knows what a knight is, nor what his purposes may be. Laila is in search of a place for prayer for a father that is even stranger than the rituals that he practices. And Sasha and Petre are pieces of plasticine that build the memory of a beautiful love story from the times when some love stories could land you in prison.
Bucharest Seen from Above, directed by Andrei Rautu, starring: Stefan Iancu, Marina Voica, Elvira Deatcu
Contraindications, directed by Theodora-Lucia Chicos, starring: Maria Ploae, Nicoleta Lefter
Death and the Knight, directed by Radu Gaciu, starring: Ionut Grama, Ralph Ineson, Ana Ularu
Laila, directed by Raya Al Souliman, starring: Ileana Puiu
Sasha and Petre, directed by Luca Istodor, starring: Sasha Lupescu
The films can be seen on the 3rd, 4th or 5th of August at Iulius Park Open Air, or on the 6th or 7th, in the schoolyard of "George Cosbuc" National High.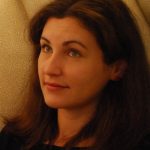 Crăița Nanu