Eternals: Marvel, question mark
Have Marvel realised they've been flying too close to the Sun? This is what has been on my mind ever since I saw Nomadland director and 2020 Academy Award winner Chloé Zhao's Eternals – a rather unexpected collaboration with the studio giant which many of us were curious to see where it could lead. Given there has been much discussion within the film industry concerning the legitimacy of Marvel movies, the bet of such an alliance has from the start been whether there is anything that Zhao can import from independent film, whether she can infuse the superhero universe with something particular that could bring it closer to arthouse cinema, even if only by the millimetre.
So, is Eternals an author's film or at least a promising one? Surely – and sadly – not. At best, Eternals is a lukewarm Marvel movie, perhaps part of the more respectable and clever ones. You could place it on the same shelf as Doctor Strange (2016, Scott Derrickson) in terms of aspiring to touch on more complex themes, but, in terms of execution, of the mise en scène and rhythm, it is far inferior to Black Panther (2018, Ryan Coogler), Guardians of the Galaxy (2014, James Gunn) and the Thor movies (the best the Marvel Universe has to offer, if you ask me). With a story focusing on a team of ten immortal humanoids (The Eternals) which have come from distant Space and were tasked with protecting Earth by a superior being, we are offered a diet version of the classical theme of man vs. creator – or, more appropriately here, superman vs. creator. The film also alludes almost satisfactorily to the idea of freewill. Yet Eternals falls into many traps of the Marvel format and, while she may have had creative control, Zhao commits self-sabotage, doing so little of what has made her previous films so distinct. Her intimate type of naturalism is abandoned in the face of the bombastic demands of the genre, making her newest film feel synthetic and inauthentic – two words we wouldn't be quick to attribute to the director if we look at her previous Songs My Brothers Taught Me (2015), The Rider (2017) and Nomadland (2020).
But why did Marvel turn to Chloé Zhao? Have Disney understood the necessity of authorship, after some more particular collaborations, take the one with Taika Waititi for Thor: Ragnarok (2017) or the ones with the aforementioned Gunn and Coogler? Do Marvel at last see the medium they operate in as something more than the opportunity for a franchise model? Do they understand they might need to reinvent themselves? I am not certain they do. Recruiting a director from the independent sector, and more importantly an Oscar winner, could very well be nothing more than bait for the cinephiles.
Marvel's collaboration with Chloé Zhao seems to foremost capitalise on a certain independent touch the director has formed from her previous three features. It is a specific documentary-like type of filmmaking that binds fiction and reality together, actors and non-actors, her stories often employing fictionalised versions of real people and even drawing inspiration from the life stories of people working on the film set. Such is the case of horse trainer Brady Jandreau, whose story becomes the basis for The Rider – where he also plays lead character. In her films, Zhao takes care to construct a very particular intimacy, a delicate search for what is human and for the voices of the quiet, often from the edges of an invisible America, as we see with the reservation in Songs My Brothers Taught Me or with the past-their-prime nomads in Nomadland. Throughout her filmography, Zhao has moved from the more raw-feeling shots of her debut feature towards a particular picturality that searches for a connection between man and nature, just as we see in Nomadland. It is an ineffable sentiment of attachment to a place or to the environment, one similar to Terrence Mallick's films, a director Zhao has often been compared to and with whom she herself admits she empathises. Zhao has become a shining star of independent film by exploring a cinema of freedom and discovery, a naturalistic approach that keeps us close to people and characters.
Does Eternals take anything from this style? Not as much as we would have wanted; much was expected, little was delivered. While it may come with the freshness of a Marvel movie that has finally been filmed on location (in part), Eternals absorbs not enough of the director's respect for nature, that feeling of awe in the face of greatness that she often portrays. The landscape is a tad bit more atmospheric and picturesque than in other superhero films, but Eternals is still very dependent on the greenscreen. Overall, the Marvel insistence on simulated images works against Zhao's trademark charm, it infuses it with a lack of authenticity that cannot be excused via the supernatural circumstances of the story. It is nice to see hints of a more meditative approach that puts forward touches on what it means to be a hero and questions what "the greater good" may mean, but Eternals doesn't become more than a package for a large audience – easy to understand and to digest, and equally easy to forget.
Because they insist on making themselves accessible to an extremely numerous audience, Marvel movies – this one included – always seem to want to take what's funkier from all genres, out of the fear it otherwise wouldn't be entertaining. After a while narration has to be interrupted by a joke, so that the poor moviegoer doesn't get bored during a three-hour film, or, alas, fall into melancholy. If it's not comic relief, it has to be a montage over quirky and jumpy music. Marvel doesn't seem to trust the audience, nor their directors, with a film that could be consistently "difficult" or that could breach into darker themes. Zhao's previous films have a cohesive atmosphere flowing through their fibre, they possess style as a principle. In contrast, Eternals acts as a very dissonant construction that jumps from one register to the other and that never lets you meditate on what happened previously in the film. The silences where you wait and absorb meaningness and the images that speak for themselves from Songs My Brothers Taught Me, The Rider and Nomadland are replaced by quick changes of pace that have to balance, among others: ten central characters, action, flashy fighting, thousands of years of history, love stories, meta jokes about the MCU and The Avengers, philosophical considerations about humanity, environmental disasters et. al. The fact that Eternals tries to be at all costs universally entertaining is one of Zhao's main acts of self-sabotage.
While Marvel movies are not the type of cinema I believe in – and neither Chloé Zhao seemed to believe in, given her first three films – my main concern with these superhero movies has never been their artistic qualities or their legitimacy as a craft, but rather the system they advocate for. What I find particularly distasteful about this Disney business (n. Marvel Studios is a subsidiary of Disney since 2009) is exactly the conditions under which their films are produced, as if they were on the assembly line of a factory. We have an MCU with 26 productions in 13 years – and TV series such as Loki and Wanda Vision are now adding to that – which never stop at the audiovisual products themselves, but rather expand into a franchise that has to be oiled every single year, with films delivered on the date. And, afterall, that does translate into how artistically unambitious Marvel films are. Why bother making a great film or experiment creatively if you know there is a loyal consumer who is willing to accept anything as long as it is part of a franchise? Why bother doing more than an ad infinitum recycling of the same recognisable hero, as long as it is a safe bet that allows for the sale of other consumer goods, from figurines to socks with licensed logos on them? I find it hard to keep sympathy for Marvel when all this economic model, along with Disney's monopolistic ambitions, is pushing independent films out of the cinema and is juggling with much more capital than seems reasonable for any movie, including a blockbuster. It all feels like an overly tame 9 to 5 office job which keeps the actors (many rather promising) blocked into the same contracted role for much too long. I also find Disney's intent on secrecy at all costs rather suspicious. It has long ago stopped being funny how genuinely terrified actors are not to drop spoilers, so as not to get the phone, police-style, from executive assignees, or that no one is given the entire script before or during filming.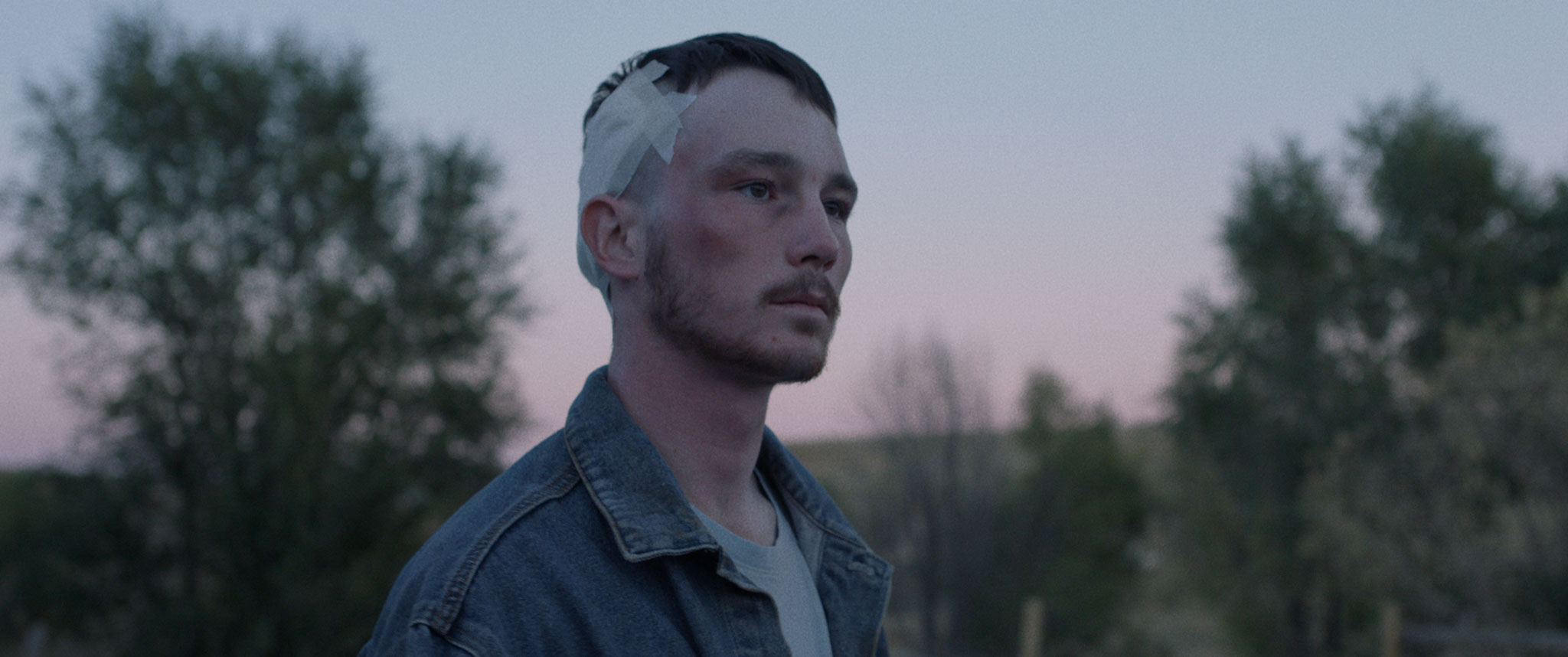 Yet some things seem to have changed for Eternals, there seems to be a modicum of self-awareness that Marvel is showing after all the discussion there's been about their legitimacy. You can read between the lines that, finally, Marvel at least aspire to do what respectable cinema can do, or at least that critique has reached their ears. What is also commendable for Eternals is that it lets Zhao's tender approach to minorities shine, organically portraying on the MCU screen a series of diverse and inclusive characters – such as a first deaf main superhero (Lauren Ridloff as Makkari) and a first openly gay main superhero (Brian Tyree Henry as Phastos). The rest of the ten Eternals feature many of the more interesting actors of contemporary cinema – not exactly your conventional faces and some not exactly those you would expect taking on mainstream genres. In an invented history, rehashed mythology manner like that of Thor's, Salma Hayek is Ajak, leader of the Eternals, Richard Madden is powerful Ikaris (vezi Ikarus), Gemma Chan is sensitive Sersi, Angelina Jolie is Thena (see Athena), Barry Keoghan is Druig, Don Lee is Gilgamesh, Kumail Nanjiani is Kingo and Lia McHugh is Sprite. The Eternals are certainly more pleasant than The Avengers, Zhao seeking out a new type of hero: the empathic hero. The old expansive, muscly and brute force dependent hero is now out of the picture and now shines the hero who resonates with the sensibilities of the world and who depends on the connection they have with others. As the film progresses, the new leader of the Eternals becomes not Ikaris, the strongest, but Gemma Chan's character, Sersi, the immortal who looks at humanity most tenderly and who is prepared to sacrifice everything and rebel against the Creator for them. The times of the superhero as surpassing man have set, and the times of the hero who seeks to become human have begun. Ultimately, this fascination the Eternals have for humans and the belief in their special destiny seems to be the only thing that recalls the sentiments of Chloé Zhao's other films.
And yet still, how appropriate is it for a director who believes so much in humans to try and say something about humanity through a film that makes use of superheroes who have come from other cosmic abodes? Drawing the line, it is not humanity saving ourselves in Marvel movies, we are always reliant on the supernatural powers of superheroes. In Eternals events such as global warming are delayed only accidentally as the superheroes fight their own fights and against other plans of the Universe. Is it wise for this to be our approach to the emergencies of our real world?
Chloé Zhao's soft tremor of a delicate reality gets lost through Eternals' studio gimmicks, the movie remaining nothing short of unsatisfactory. In fact, Marvel's production obstructs Zhao's sensibilities so much that Eternals could have been directed by any other director in exactly the same way.